Improve The Air In Your Severna Park, MD Home With A Whole Home Humidifier
If you're experiencing dry, itchy skin, a sore throat, headaches or other irritations, you may benefit from a whole-house humidifier. Even if you live in a humid climate, running your furnace dries out the air in your home, making it uncomfortable to live in and potentially hazardous to your health. Bayside Heating and Cooling has over 10 years of experience providing indoor air quality solutions, and we proudly install Aprilaire whole-home humidifiers to provide healthy humidity levels for our customers in Severna Park, MD and the surrounding areas.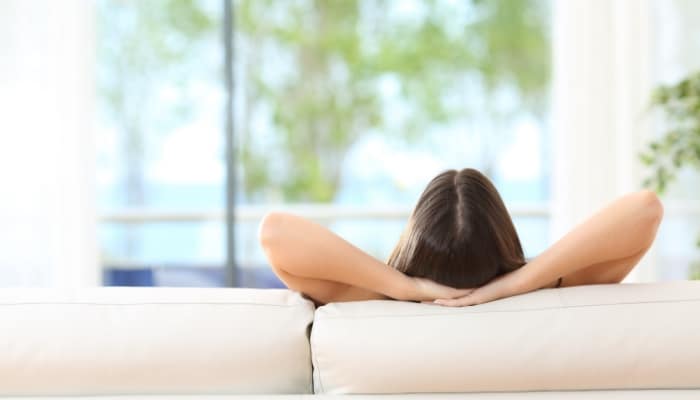 How Does A Humidifier Work?
A whole-home humidifier is installed directly into your HVAC system, introducing water vapor into your heating ducts and releasing an even level of humidity throughout your home. Just like the temperature, the humidity is controlled by the thermostat. Types of humidifiers include:
Warm air humidifiers (suitable for a single room)
Cold air humidifiers (best for the whole house)
Evaporator wick humidifiers
Impeller humidifiers
Ultrasonic humidifiers
Humidifying Your Home Improves Your Health & Is Energy Efficient
Curious about how you can benefit from a humidifier?
Health - Low humidity environments give viruses a place to thrive, making you more susceptible to contracting the flu, colds and other respiratory illnesses.
Comfort - Excessively dry air can lead to itchy, cracked skin, sore throats, allergy symptoms, asthmatic episodes and even painful static electric shocks.
Prevention - Protect your wood floors, artwork, musical instruments, furniture and other valuables from damage by maintaining an even level of humidity in your home.
Discover The Difference A Whole Home Humidifier Can Make
At Bayside Heating and Cooling, we take pride in the work we do and put in the effort necessary to get every job done right the first time. If you think your home could benefit from a humidifier, send us a message online or call 410-544-2665 today!