Keep Your Severna Park, MD Home Cool With Bayside's Air Conditioning Services
Whether you're escaping the heat in an office or in your home, Bayside Heating and Cooling offers the solutions you need to stay comfortable. Our friendly, expert technicians provide services in installing, repairing and maintaining your AC unit to maximize its efficiency and save you money. We take pride in our affordability, fast service and dedication to our customers.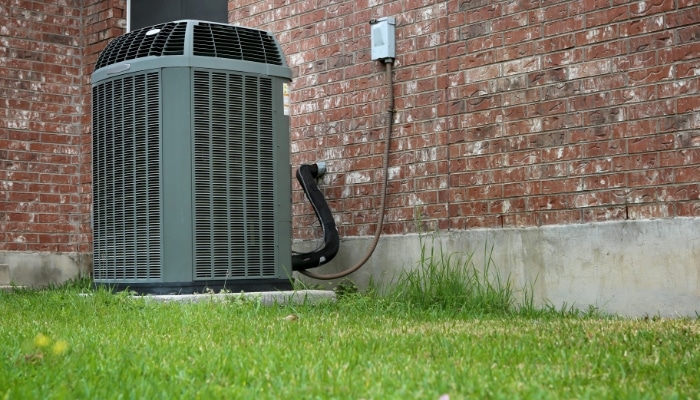 How often does my home AC unit need to be serviced?
Twice a year is the best policy. To begin, the best time of year to schedule air conditioner maintenance is in the spring. To ensure that your furnace is ready for use in the winter, schedule maintenance in the fall. There are numerous reasons for this, but one of the most important is that you want to have your heating and cooling systems ready before the months when you need them the most.
How often should you clean your outside AC unit?
For most homeowners, twice a year is sufficient: once before the summer season begins and you'll be cooling your home, and once before the winter season begins and you'll be switching to heat mode. You should remove any leaves, branches, sticks, or other unwanted materials that may be around or on your outdoor AC unit in addition to cleaning it. It's also important to remember that plants and shrubs should be kept a reasonable distance away from the unit to allow for better air flow and thus improved efficiency.
What Air Conditioning Services Does Bayside Offer?
We offer services for your air conditioning at all stages of its life. Whether you need a new unit entirely, need part of your existing one fixed, or just want to maintain its efficiency, Bayside Heating and Cooling has the services you need:
Air Conditioning Installation - We take into consideration the size, shape and occupancy of the area you're cooling and outfit your space with the most effective air conditioning unit possible, saving you money on energy costs and keeping the temperature consistent at all times.
Air Conditioning Repair - Our technicians will thoroughly examine the problem to find the most affordable, effective solution possible.
Air Conditioner Maintenance - Routine maintenance checks are a great way to ensure that your AC is performing at its best and makes it easier to avoid costly repairs long term.
How Do I Know If I Need Service?
Before requesting air conditioner service, make sure you check for these things:
Your house has electrical power
The gas meter is turned on
The AC filter doesn't need to be replaced
Thermostat has fresh batteries
Circuit breaker isn't tripped
Switch on indoor unit is on
Outdoor unit is plugged in
Condensate pump and drain line aren't clogged
The safety switch in the pan under AC unit
Professionals Dedicated To Keeping You Cool
There's nothing we love more than keeping our customers comfy. Whether you're looking for a new unit or your current unit needs some TLC, we're here. Message us online or give us a call at 410-544-2665 today!