Let Bayside Warm Up Your Severna Park, MD Home With Our Heating Services
When temperatures start to drop, your heating bill starts to rise. It's important to catch minor issues with your heating system before they escalate into more complex, expensive issues. As a homeowner, knowing more about HVAC systems and how they work will help you better identify any problems your furnace may have and know when it's the right time to call Bayside Heating and Cooling to repair or replace your system.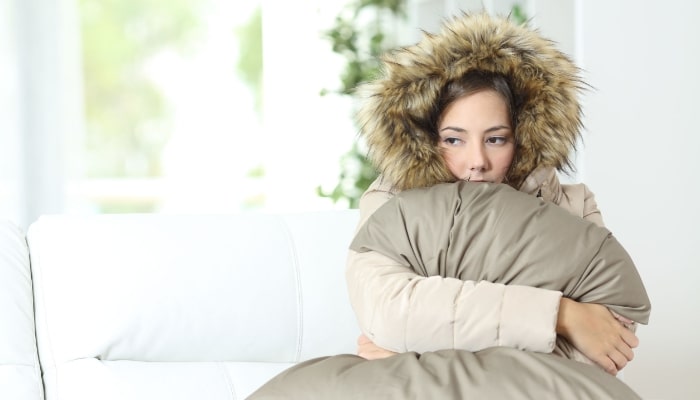 What Heating Services Does Bayside Offer?
From a brand-new system, you want to maintain to an aging system you want to replace and everything in between, we've got your heating service covered. Our experts know heating systems inside and out, and they'll ensure yours is ready to go when you need it:
Heating Installation - Looking for a new energy-efficient unit that will keep you toasty without roasting your power bill? We've got you. We'll match you up with the right system for your home and get it installed with professional care.
Heating Repair - Did a puff of smoke and a grinding noise herald blizzard conditions in your home? Let our experts diagnose your trouble and get you the right solution to heat your home back up.
Heating Maintenance - They don't call it "preventative" for nothing. With proper maintenance, you can avoid major breakdowns and give your equipment a long, efficient and productive life.
Is There A Way To Tell If I Need Heater Service?
We're always ready to help, but here are a few things you can check before giving us a call:
Clean or replace your air filter
Check your thermostat's batteries
Inspect your electrical panel and make sure breakers aren't tripped
Ensure your gas is on
Clear your ducts if they're restricting airflow
Make sure your outdoor unit is free of debris
Keep Your Home Protected From Winter's Chill
Take care of your system and it will take care of you. Let Bayside Heating & Cooling help. If your heating system needs attention, send us a message online or give us a call at 410-544-2665 today!