Get A New Energy Efficient Heating Installation For Your Severna Park, MD Home
Your heating system is a crucial element when it comes to keeping your home comfortable during the winter months. When it comes time for a furnace replacement, you'll want it installed by a company you can trust to get the job done right. At Bayside Heating and Cooling, our experienced technicians strive to give you the quality service you deserve. Many of our Severna Park, MD area customers choose us for our 10-year warranties on furnace replacements!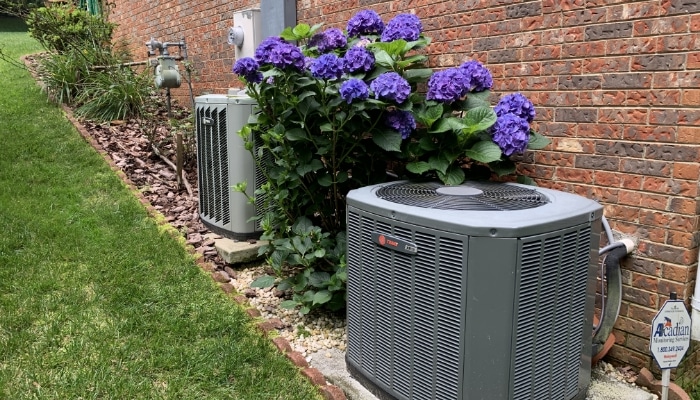 How Do I Know If I Need A Heater Replacement?
The biggest factor in considering a new installation is age. If your current system is already 10-15 years old, it's reaching the end of its functional lifespan and any efforts at repair to extend that further will get more and more pricey. Here are some other things to consider:
Is Your System Making Loud Noises? - Your heater will never be 100% quiet, but it shouldn't sound like a Blue Man Group show, either. If it's making a lot of loud or abnormal noises, it might be time to replace.
Is Your Furnace Heating Your Home Properly? - If some rooms are nice and toasty and others feel like igloos, either your system isn't working right or it doesn't have the horsepower you need.
Are You Adding On To Your Home? - Ideally, any HVAC unit should be chosen based on the size and needs of your home. So if you're making your home bigger, you might need a bigger unit.
Are You Always Needing Repair? - Going along with the age factor above, if you find you're constantly calling us out to fix your unit, you might be better off with a new one.
What Types Of Heating Systems Are Available?
We offer various types of heating systems based on the unique needs of your home. These types include:
Gas furnaces
Oil furnaces
Heat pumps
Gas packs
Dual fuel / hybrid systems
How much does a new HVAC system cost in Maryland?
The cost of a new HVAC system in Maryland varies greatly depending on the type of system, its size, and its efficiency. A basic, low-efficiency system can start at around $3,000, while a high-efficiency system with advanced features can cost upwards of $10,000 or more. Other factors that can impact the cost include the complexity of the installation, the cost of ductwork and other materials, and the location of the home. It's recommended to get several quotes from licensed HVAC professionals to compare prices and find the best option for your needs and budget. Keep in mind that a high-quality HVAC system can provide long-term energy savings and comfort for your home.
Can I replace an HVAC unit myself?
It takes specialized knowledge and experience to replace an HVAC unit because it is a complicated and technical process. While some DIY enthusiasts may be able to handle simple maintenance jobs, a full replacement is typically beyond the capabilities of the average homeowner and should be handled by a qualified HVAC professional. Without the right training and equipment, replacing something can lead to improper installation, decreased efficiency, and even dangerous malfunctions. In addition, many states mandate that HVAC contractors be insured and licensed, which can offer homeowners additional security in the event that something goes wrong during the installation. A professional should always be hired to ensure the security and dependability of your HVAC system.
What is the life expectancy of a home HVAC system?
The life expectancy of a home HVAC system is around 10-15 years for a well-maintained system. However, factors such as usage, environmental conditions, and maintenance history can impact the lifespan of a system. Regular maintenance, such as annual tune-ups, can help extend the life of your HVAC system and prevent breakdowns. If you have an older system and are experiencing increased breakdowns or decreased efficiency, it may be time to consider a replacement. Consult a licensed HVAC professional for a personalized assessment and recommendation.
Is Your Desire For A New Furnace Heating Up?
Unsure of whether or not your system needs to be replaced? Need help deciding on a replacement system? Our experienced technicians can help. Send us a message online or give us a call at 410-544-2665 today!