Some Words From Our Founder
I started working the HVAC industry 20 years ago when I went with my father on various jobs he serviced. I knew that I wanted to work in the industry full time. My father, an Air Force Reservist, suggested I, too, join the Air Force Reserves so I could have the best of both worlds.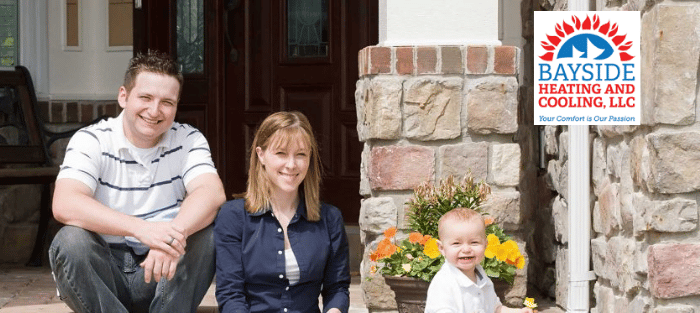 Today, I am committed to bringing the traditional customer service back that my father provided so long ago. As an owner and service technician of Bayside Heating and Cooling, I am personally committed to the comfort needs of every job.
We have a passion for providing you comfort and making sure your job is done correctly the first time. I want to build a personal relationship with the community by treating everyone with honesty, respect, fairness and joy.
Your Comfort Is Our Passion
When you're at home, you want to feel safe, comfortable and relaxed. If your house is blazing in the summer or frozen in the winter, that can't happen. That's why we're committed to exceptional service and expert know-how so we can correct any problem affecting your HVAC system.
You can't rely on just anyone when it comes to your heating and cooling. You need a company you can trust, that you can rely on to be there when things go sideways. For all your heating and air conditioning needs, we endeavor to be the only phone call you ever have to make.
So if you need help, make that call to 410-544-2665 today.