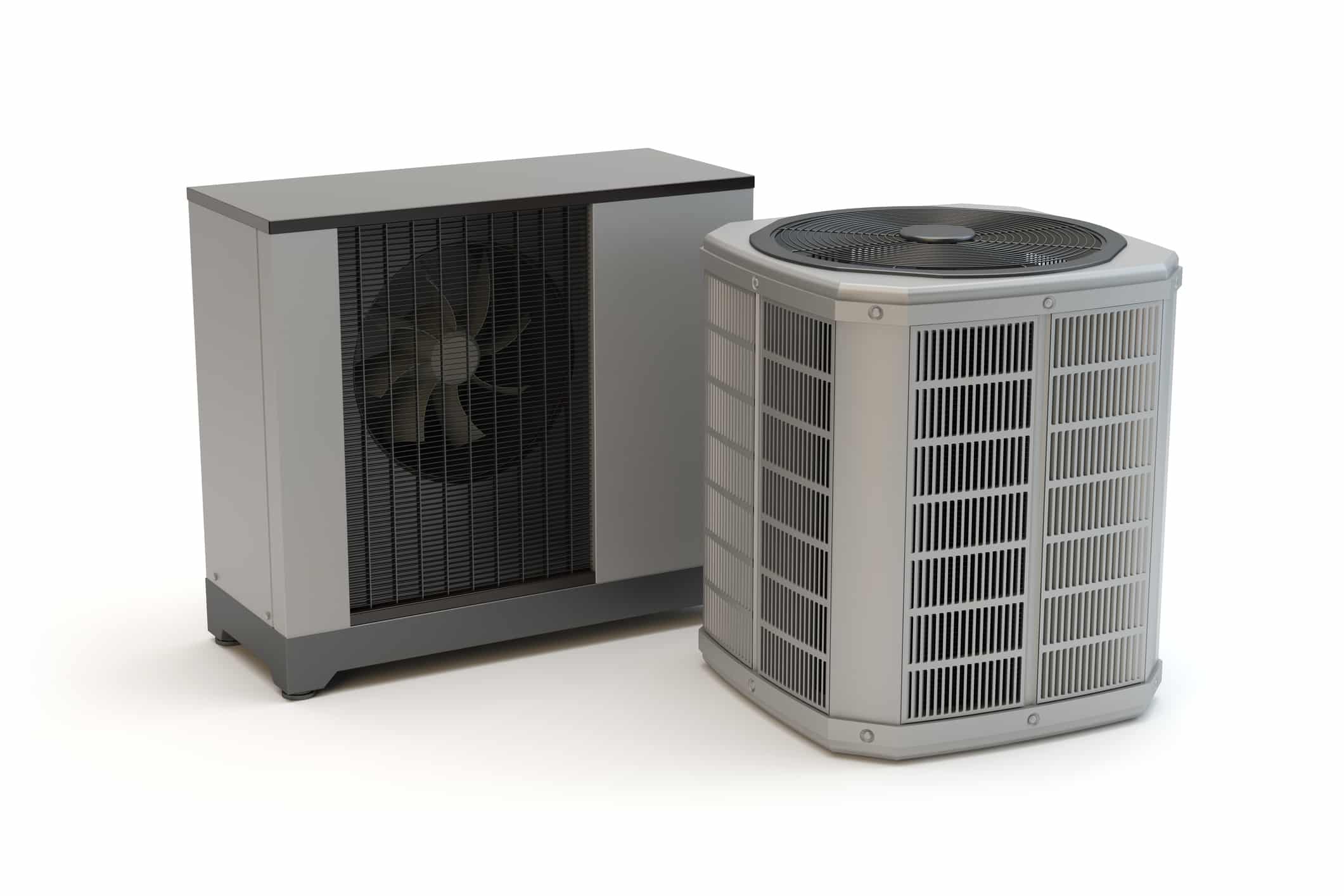 Installing a heat pump is no easy task and requires a highly experienced hand in Severna Park. However, you still should have some basic knowledge about the process and follow a few easy tips to ensure you have a smooth installation. With these heat pump installation tips, you can make sure your new heat pump lives up to its full potential. 
The Location Matters
You can't just place a heat pump wherever it's convenient. In fact, the location of the heat pump plays a huge role in the system's functionality. If you don't pick the right spot for the heat pump, it may need frequent repairs or have a short lifespan. 
The outdoor unit is vulnerable to the environment and needs some sheltering. Perhaps the most important aspect is ventilation. If your system doesn't have adequate ventilation, it won't be able to do its job. Always install a heat pump in an open place with fresh air. Therefore, avoid placing an outdoor unit in a garage or attic. The system won't have enough air to pull the heat from. 
Furthermore, the unit needs to be at least one foot away from the wall and four to eight inches above the ground. If there's snow or other debris, it's less likely to interfere with the unit. The gap also allows for the drainage of water, which prevents water damage. For the best results, you should set the unit on a concrete pad or another protective base. 
Accessibility
When you position your unit, you should also consider its accessibility. You need to be able to get to the unit for repair and maintenance. If your unit is inaccessible, no one will ever be able to care for it.
Part of making your unit accessible means keeping vegetation away. In addition to making it easier for you to access the unit, this tip also prevents debris from building up near the unit. Leaves and dirt can cause your heat pump to malfunction. Keep all plants about 18 inches away from the heat pump, and avoid keeping prickly plants near the unit. 
Position the Indoor Heat Pump Carefully
The placement of the indoor unit is also important. If the indoor unit is going in one room, you don't have too much to worry about. Just make sure the heat travels freely throughout the room. Avoid placing the unit in an area that could result in it being accidentally turned on or off.
If you want to use a heat pump in two or more rooms, place it across from a door or hallway. You should direct the louvers to heat the necessary areas. Regularly check the vents for anything that might obstruct the airflow. 
It's worth considering the various ways in which you can install the indoor unit. Depending on the layout of your home, you can hang your unit on the wall, ceiling, or floor. For the best results, you should ask your heat pump service provider about the ideal location. 
Know About the Types of Heat Pumps
Before you finalize the details of your installation, educate yourself on the types of heat pumps. The most common type of unit is a wall-mounted heat pump. Generally, these units are parts of ductless mini-splits. They move air well and are easy to install. However, these systems do take up wall space and are best for single-room applications. 
A wall-mounted pump is ideal for an addition or for a small home in which the layout is direct. If the air passes easily from one room to another, you may be able to get proper heating and cooling with a wall-mounted pump. Meanwhile, larger homes won't get adequate airflow with this type of heat pump. 
Ceiling-Mounted
These heat pumps are quite common, and you might see them used frequently in hallways. They release air in more than one direction to provide heating throughout your home. 
Unfortunately, ceiling-mounted units have poor airflow. They also are more difficult and expensive to install than wall-mounted units. But for larger homes with multiple rooms, these systems are quite effective. 
Floor-Mounted
Although floor-mounted units aren't common, they are used on occasion. These units come with high installation costs and come with a lengthy installation process. However, they don't take up any wall space and have an excellent airflow rating. 
If a floor-mounted unit seems to meet your needs, you should speak with your favorite HVAC technician. They can explain more about the benefits of a floor-mounted system and discuss the logistics of the process. 
Hire the Right Technician for Heat Pump Installation
Out of all the tips on installing a new heat pump, the most important one is to hire the right technician for the job. There is no safe or effective way to do a DIY heat pump installation. Therefore, you need to work with an experienced professional. But not all HVAC companies offer the same level of heat pump service and installation. In fact, some companies aren't really qualified for the job.
If you hire the wrong company, you have a lot at stake. You could end up with the wrong type of heat pump, which results in improper heating. Your home will never be comfortable, and your system may need to work harder than it should to keep your home comfortable. As a result, you will need frequent repairs, or you may even need to replace your heat pump after a few years.
There's also a risk that the technician won't perform the installation to the industry standards. Because of the improper installation, you could have high energy bills or need frequent repairs. The poor installation will cause you trouble in the near future.
You can prevent the headaches that come with a bad installation by working with a reputable HVAC company. Here at Bayside Heating and Cooling, we have years of experience installing heat pumps. We can advise you on the best type of setup and handle every detail of the installation. When you need heat pump installation in Severna Park, reach out to our team for advice and assistance.